Window Replacement Wichita KS & Surrounding Areas
Schedule a free consultation for replacement window installation today!
Stop Throwing Money Out the Window
Did you know: According to the U.S. Department of Energy, your home's old windows could account for 25-30% of the energy used to heat and cool your home. Between air leaks and solar heat gain or loss, you could literally be throwing money out the window.
Don't worry, the professionals at PICO can help you save money with professional window replacement in Wichita, KS. In fact, our customers have reported energy savings big enough to cover the cost of their new windows! We'll help you choose new energy-efficient windows that fit your budget and your home's aesthetic. Contact us today to request a free quote for replacement windows.
Trusted Wichita Window Installation Company
You can count on PICO for professional, quality replacement window installation. We're a family-owned Wichita remodeling company that's been serving homeowners for four generations. Our service area includes Wichita, Derby, Andover, Goddard, Maize, Bel Aire and more. We install high-quality replacement windows from top manufacturers. All of our work is backed by a one-year labor warranty and financing is available with affordable payment options.
Window Styles We Install
Casement windows
Bay windows
Sliding windows
Single-hung windows
Double-hung windows
Picture windows
Egress windows
Windows in custom sizes
Window Frame Materials
Wood windows
Vinyl windows
Aluminum windows
Fiberglass windows
Wood-clad windows
Composite windows
A company who will go above and beyond to provide you everything your hearts desires in a new home! Great company with great people, dedicated and personable Godly family owned business!
Brittanie Haight
Reviewed on Google Reviews
They installed a gable roof over patio in back yard. Time to complete job was very good and if I had any questions or issues they were resolved in a timely manner.
Richard Alano
Reviewed on Google Reviews
Window Brands We Recommend
When we recommend window brands to our customers, we look for window manufacturers with a reputation for quality windows, energy-efficient options, and comprehensive warranties. Polaris Windows & Doors manufactures energy-efficient windows with a lifetime transferable warranty, including glass breakage.
Benefits of New Windows
Improve energy efficiency
Less noise
Increased home value
Better comfort and security
Reasons to Invest in New Windows
Replacing your home's existing windows is a good idea for anyone looking for ways to lower their energy bills. Over time, the windows in your home can become drafty, letting in cold air during the winter and hot air during the summer. Single-pane windows and standard glass often trap solar heat in the summer through a process called solar heat gain. In the winter, heat can transfer out of a home through the glass. And if you have wood window frames, water leaks can allow rain and snow can cause wood rot and even unhealthy mold.
Replacement windows also add curb appeal and they can even increase your home's resale value. In fact the 2023 Remodeling Cost vs Value Report shows that homeowners can get about a 67% return on their investment with replacing their old windows with new wood or vinyl ones.
Energy-Saving Replacement Window Features
When shopping for energy-efficient windows, there are a couple of energy performance ratings to look for. Window models with a low U-factor, which is the rate at which a window transmits heat from inside a home to the outdoors, will help keep heat in the house during the winter. You'll also want to talk to your window installer, such as PICO, about the best solar heat gain coefficient (SHGC) for your climate. Lower SHGC can help reduce cooling bills during the hot Kansas summers, while a higher SHGC is better for collecting solar heat during the winter in colder climates. The U.S. Department of Energy recommends a number of energy-saving features for replacement windows:
Window frame material – Aluminum and other metal window frames transmit heat easily, while composite, fiberglass, vinyl and wood windows all have better insulating properties. Insulated vinyl or fiberglass frames have even better thermal performance.
Low-E glass – Low-E stands for low-emissivity. Low-E coatings are added to glass to limit heat transfer. Although they cost about 10-15% more than standard windows, low-E glass can reduce your energy costs by 30-35%.
Solar control glass – This high-performance glass is made with a spectrally selective coating that reflects solar radiation, blocking the sun's heat from entering your home. This could include some low-E coatings. While you can still get a full view and daylight, solar reflective glass can block 40-70% of the amount of heat allowed through insulated windows.
Insulated glass – Windows that have two panes of glass or more are referred to as insulated windows. The space between the glass panes is hermetically sealed, which lowers the window's U-factor and its SHGC.
Gas fills and spacers – Spacers with sealants are used to separate the glazing layers in insulated windows. Argon and krypton gas are often used in the space between panes of insulated glass glazing layers. While both are non-toxic, odorless, inert and clear, Argon is used most often because of its low cost. Typically, there's a ½" space between window panes, but in windows with thinner spacing, krypton is used even though it's more expensive, because its thermal performance is better in such a small space.
Window Idea Gallery
Our Window Replacement Process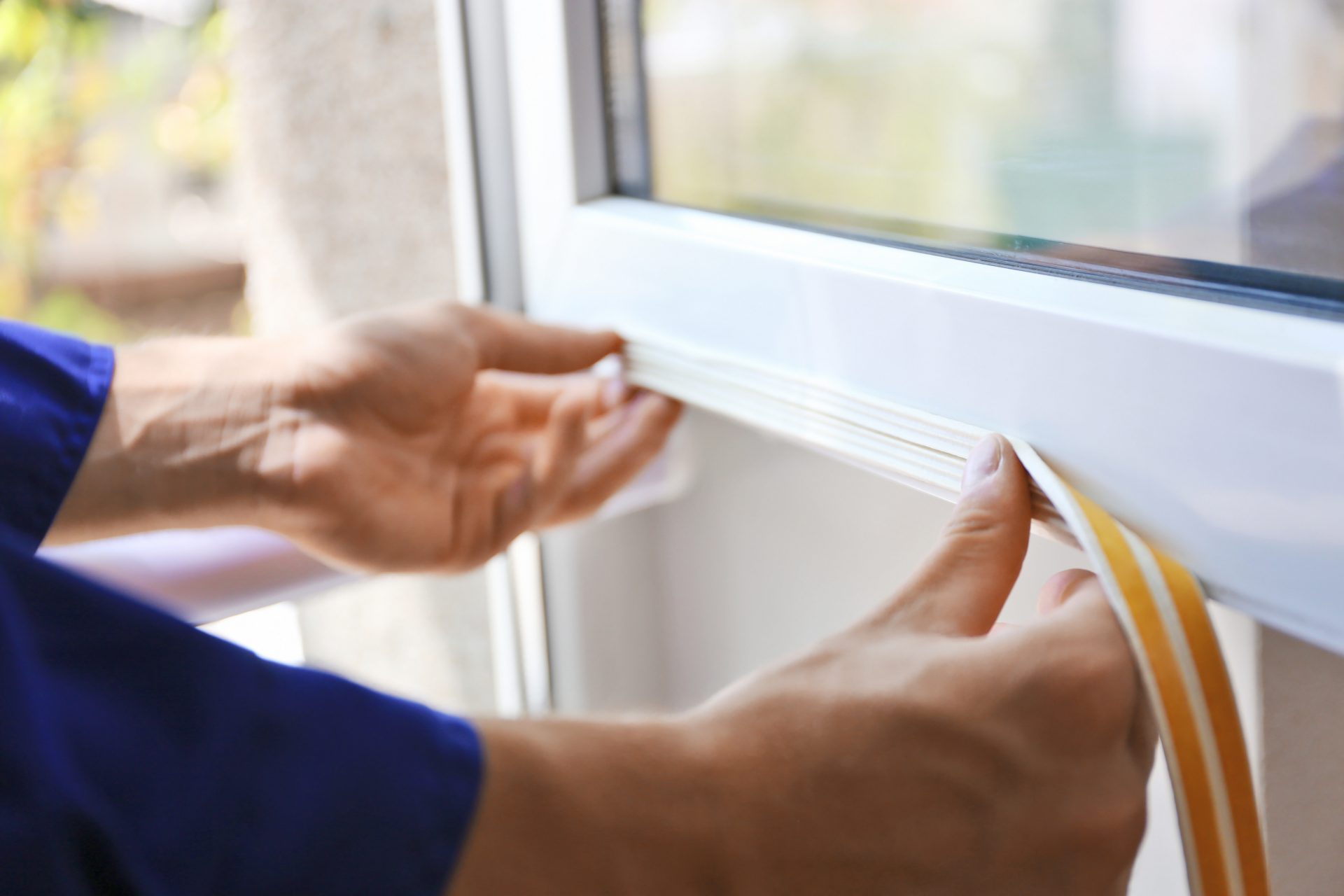 Consultation: We'll meet with you and assess your windows. Then we'll discuss the different energy efficiency options and their costs.
Design: Our design and installation team will recommend windows that fit your needs and budget.
Proposal: We'll go over every detail of our proposal so you understand the scope and timing of your window replacement project.
Demo & Building: This is the main event where we remove the old windows and install your beautiful new windows. We'll maintain a clean and safe work environment and do our best to minimize disruptions.
Final Approval: We'll introduce you to your new windows and make sure our work has gone above and beyond your expectations.
Frequently Asked Questions
How much does window replacement cost?
The cost of replacement windows and installation varies according to the size of the windows, the type of window frame used, and any energy-efficient coatings that are added. According to Forbes, the national average for double-hung replacement windows and labor is $300-800 per window. Generally, it's more cost-efficient for homeowners to replace groups of windows all at once to save on labor costs vs replacing one window at a time. PICO offers financing options to make your window replacement project more affordable with a low monthly payment.
Can I replace my windows myself?
While it may be possible for an experienced DIY-er to replace a window on their own, we don't recommend it. With the notoriously strong wind and rain here in Kansas, you need to know that your windows have been properly installed so they're secure and sealed against the elements. Additionally, some window manufacturers require installation by a licensed contractor like PICO to maintain the warranty.
How long do residential windows last?
Generally, residential windows have a lifespan of 15-30 years. Of course, this varies according to the window frame type and any added coatings. If your home is 20 years old and still has the original windows, contact PICO for a free window evaluation, and a window replacement quote if needed.
A company who will go above and beyond to provide you everything your hearts desires in a new home! Great company with great people, dedicated and personable Godly family owned business!
Brittanie Haight
Reviewed on Google Reviews
They installed a gable roof over patio in back yard. Time to complete job was very good and if I had any questions or issues they were resolved in a timely manner.
Richard Alano
Reviewed on Google Reviews
Let's Talk About Your Project