Outdoor Living Wichita KS & Surrounding Areas
Schedule a free patio or deck consultation with PICO today! We would love to build you a new outdoor living space.
Ready to Take your Patio or Deck to the Next Level?
PICO is your premier partner for elaborate deck building, custom patio design, and gourmet outdoor kitchens. We can help you create a safe place for pets and children to roam or a beautiful space to gather outside with friends and family.
Your house will be everyone's favorite destination for BBQs and backyard get-togethers. And you can enjoy nature anytime in a beautiful, relaxing setting right outside your back door. With PICO, that dream can become reality.
Outdoor Kitchens, Patios & Decks in Wichita
All things considered, our climate in Wichita is pretty fair. Sure, the extremes of Summer and Winter keep us inside, but our Spring and Fall seasons give us plenty of time to enjoy the great outdoors. As people yearn for that fresh air, they're investing in their happiness by bringing the comforts of their home to their backyards.
Gourmet outdoor kitchens
Outdoor bars and entertainment areas
Outdoor dining spaces
Firepits
Pergolas and gazebos
Additional structures for shade
Wichita's Best Contractor for Custom Patios & Decks
Backyard Patio Options
Custom-poured concrete patios
Stone surfaces like flagstone or cut stone
Gravel & paver combinations and designs
Brick and paver stone patios
Outdoor tile and mosaics
Deck Options & Materials
Custom designs to match your home (not just a boring rectangle decks)
Multi-level decks
Screened in decks
Choose between treated wood, redwood, or cedar
Composite deck material is a more durable alternative to wood decks
A company who will go above and beyond to provide you everything your hearts desires in a new home! Great company with great people, dedicated and personable Godly family owned business!
Brittanie Haight
Reviewed on Google Reviews
They installed a gable roof over patio in back yard. Time to complete job was very good and if I had any questions or issues they were resolved in a timely manner.
Richard Alano
Reviewed on Google Reviews
PICO has been doing this for four generations, and our attention to detail is 2nd to none. We always strive for "PICO Perfect." When it comes to building a new deck or laying down a new patio, there are no limits to what we can build. Bring us your ideas and our design staff can refine them to perfection.
Get a Deck that Lasts with MoistureShield® Composite Decking
Why you Should Choose PICO for your Backyard Remodel
Our Experience
With over four generations of experience, PICO is the only company you need for all your remodeling needs. With us being family-owned company in Wichita, rest assured that our neighborly customer service and precision construction services will bring your project to life.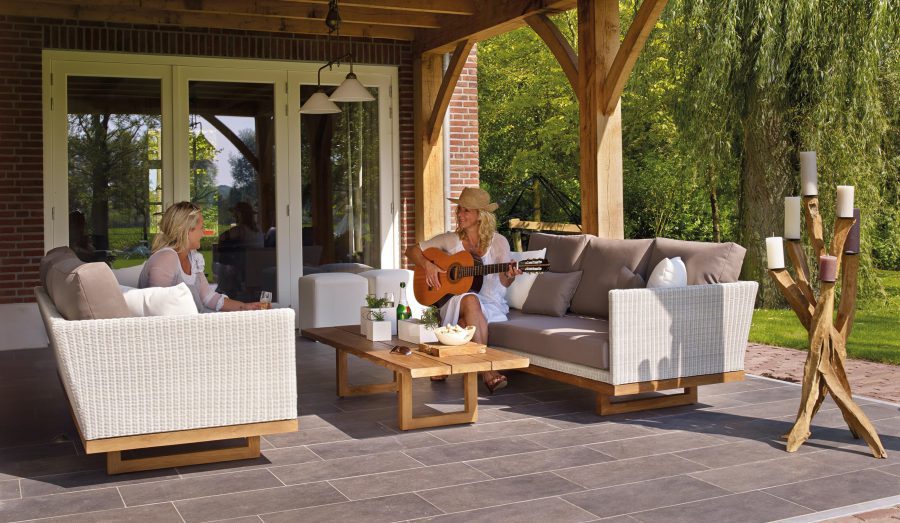 Our Process
Consultation: We'll meet with you and do an assessment of your backyard. We'll discuss the new layout of your deck or patio and figure out the budget.
Design: We'll work with our design and exterior contractor staff to come up with a plan that fits your vision and budget.
Proposal: We'll go over every detail of our proposal so you understand the scope and timing of the project. We can discuss finishes and other details.
Demo & Building: This is the main event where we install everything. We'll maintain a clean and safe work environment so you can continue living with minimal disruptions.
Final Approval: We'll walk you through your new backyard and make sure you are fully satisfied.